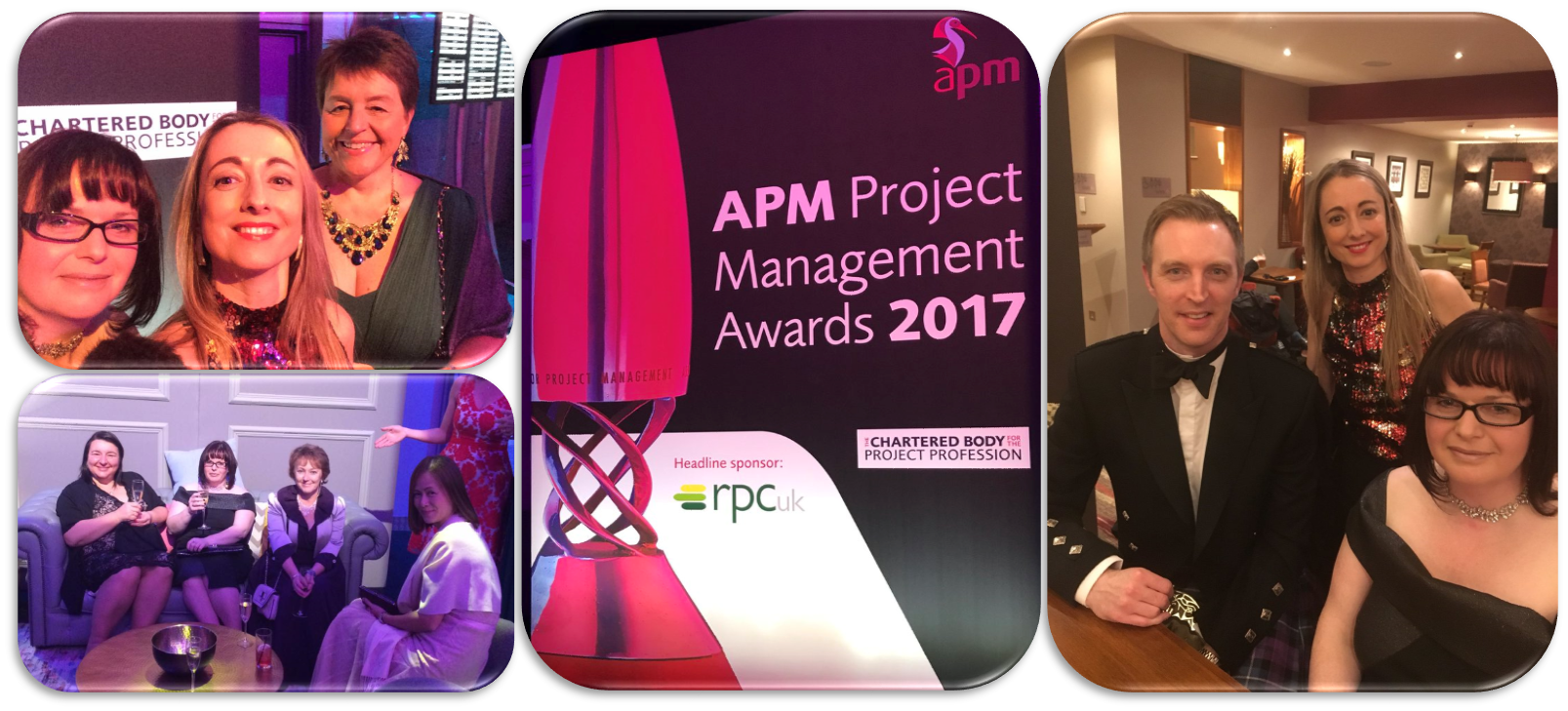 The Association for Project Management (

APM) was formed in 1972, and is committed to developing and promoting project and programme management. The association is a registered educational charity in the UK, with over 23,000 individual and 570 corporate members, making it the largest professional body of its kind in Europe.

On Monday 20th November, IQVIA, Synapse and The University of Edinburgh representatives (pictured) attended the APM Awards evening, held in London at Old Billingsgate. This is the pinnacle event of the APM and was attended by almost 2000 project management and industry professionals from all over the UK for a formal, sit down dinner & presentation night.  Our EPAD project had been selected, from a huge number of entries, as a finalist and we were one of 6 finalists for the "Social Project of the Year" award.  This was a tremendous achievement as all the other finalists –  in every category –  were from the construction and / engineering fields.  We were the only one representing a project in the medical / scientific area. Unfortunately, we did not win the award – but we are truly delighted to have raised the EPAD profile to all involved in the APM and represented our medical industry and EPAD in such a prestigious event.

To learn more about the APM Awards program and to see the list of winners, visit the

APM website.