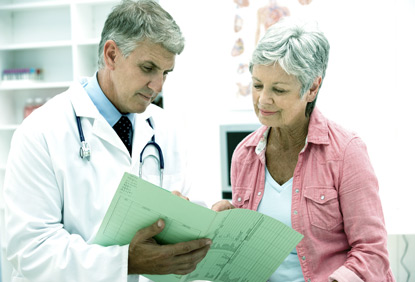 The EPAD team across Europe is looking to find people who would be suitable to take part in a clinical trial for medications which expected to delay or prevent Alzheimer's disease.
Potential research participants come from all walks of life, but the one thing that they have in common is that they don't have a dementia diagnosis. It's important that we have a wide range of people with different risks of developing Alzheimer's disease in order to understand the brain changes linked to the development of dementia.
Who participates in EPAD?
We are looking for participants who:
Are aged 50 or over
Have no dementia diagnosis
Are willing to consider taking part in clinical trials
Are willing to take part in regular study assessments involving memory tests, brain scans and research samples (blood, saliva, spinal fluid and urine tests)
Have a friend or relative who knows them well and is willing to be their study partner throughout the study
How can I get involved?
There are a number of ways to get involved in EPAD: via ongoing cohort studies, referral clinics and national registers.
Cohort studies: Potential research participants are selected from ongoing cohort studies in Europe, also known as parent cohorts.
Referral clinics: EPAD has a network of trial delivery centres recruiting research participants across Europe. Please click here to find your local trial centre and approach them directly for more information.
National registers: In the UK you can sign up to either the Join Dementia Research or Scottish Brain Health Register, national registers which EPAD recruits from.
By noting your interest in EPAD via one of these routes, you become part of a 'parent cohort' – a group consisting of potential research participants that can feed into suitable specific trials. The parent cohorts that join EPAD are listed on a 'virtual' EPAD Register. This register is the first single, pan-European register of people across the risk spectrum for dementia.
Joining the EPAD Study
Potential EPAD participants are contacted through their existing parent cohort. If you are invited and are happy to join the EPAD study, you will become a participant in the EPAD Longitudinal Cohort Study, or LCS. A longitudinal cohort study is a research method in which data is gathered for the same individuals repeatedly over a period of time. If you are an EPAD LCS participant, it will involve regular assessments over several years. You may then be invited to take part in an EPAD clinical trial.

Participating in the EPAD LCS does not automatically mean you will be eligible for an EPAD clinical trial and you may never be invited to enter a clinical trial. However, if you are invited, you will receive detailed information about the trial and be asked if you wish to consent to participate. Participation is entirely voluntary.
Find out more about EPAD study visits.