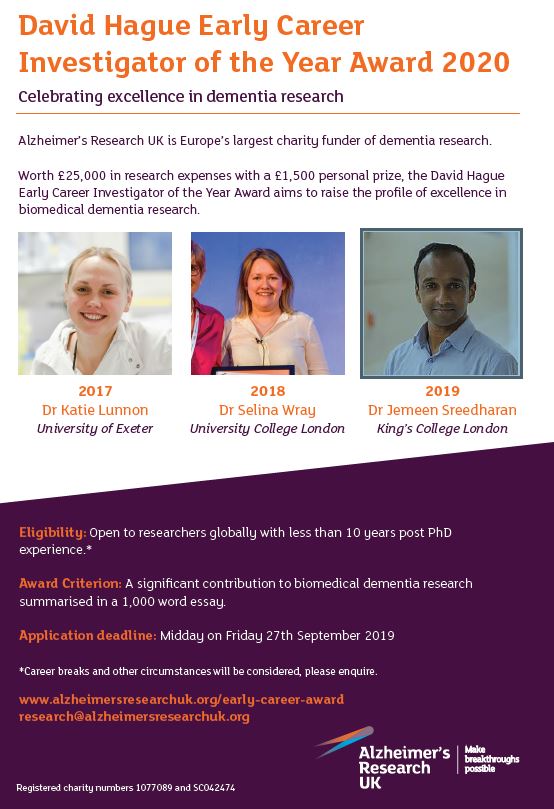 Alzheimer's Research UK is Europe's largest charity funder of dementia research. Worth £25,000 in research expenses with a £1,500 personal prize, the David Hague Early Career Investigator of the Year Award aims to raise the profile of excellence in biomedical dementia research. The Award is judged by an external panel of prominent international researchers, who look for excellence in scientific research, a significant contribution to the field and quality of scientific writing in an essay.
Eligibility: Open to researchers globally with less than 10 years post PhD experience.
Award Criterion: A significant contribution to biomedical dementia research summarised in a 1,000 word essay.
The deadline for applications for the 2020 Award will be Friday 27th September 2019.
For more information, please visit https://www.alzheimersresearchuk.org/for-researchers/research-opportunities/early-career-award/ or contact research@alzheimersresearchuk.org