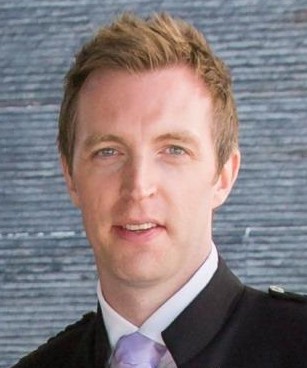 What is your current role in EPAD?
I am the project manager for the EPAD Longitudinal Cohort Study (LCS) at IQVIA, formally Quintiles.  As all of the EPAD team will know, IQVIA have very recently been given an enhanced role in the LCS study.  This has given me a much broader scope in the study, where my key goals are concentrated on 3 main areas; bringing on new TDCs, helping boost enrolment and data collection.  I am also involved in the LCS recruitment taskforce which is committed to driving enrolment into the LCS study.
What did you do prior to joining EPAD?
I have been at IQVIA for 5 years now, starting as a start up manager then quickly moving on to the project management team.  Before this, I started as a toxicologist conducting a wide range of pre-clinical pharmaceutical studies, which included design, management, analysis of results and report writing.
Tell us a bit about the institution/company/organisation you work for.
IQVIA is an EPAD partner.  IQVIA is a leading global provider of information, innovative technology solutions and contract research services focused on using data and science to help healthcare clients find better solutions for their patients. Formed through the merger of IMS Health and Quintiles, IQVIA offers a broad range of solutions that harness advances in healthcare information, technology, analytics and human ingenuity to drive healthcare forward. IQVIA enables companies to rethink approaches to clinical development and commercialization, innovate with confidence as well as accelerate meaningful healthcare outcomes. IQVIA's insights and execution capabilities help biotech, medical device and pharmaceutical companies, medical researchers, government agencies, payers and other healthcare stakeholders tap into a deeper understanding of diseases, human behaviors and scientific advances, in an effort to advance their path toward cures.
What are your expectations from the EPAD project?
I'm sure I speak for everyone and not just myself when I say that I want to make sure the whole EPAD project is a success.  This is a very unique project which could revolutionise the Alzheimer's clinical trial process, while really enhancing the understanding of the early phase and progression of the disease.  The foundations of the program's success start with the LCS study which my team are honoured and excited to be driving forward, with the assistance of the broader EPAD team and TDCs.  My long term expectations for the project is for the LCS to provide research participants for the Proof of Concept study (PoC), which has the real potential to make a huge impact to the medical world and individually in each participants life.