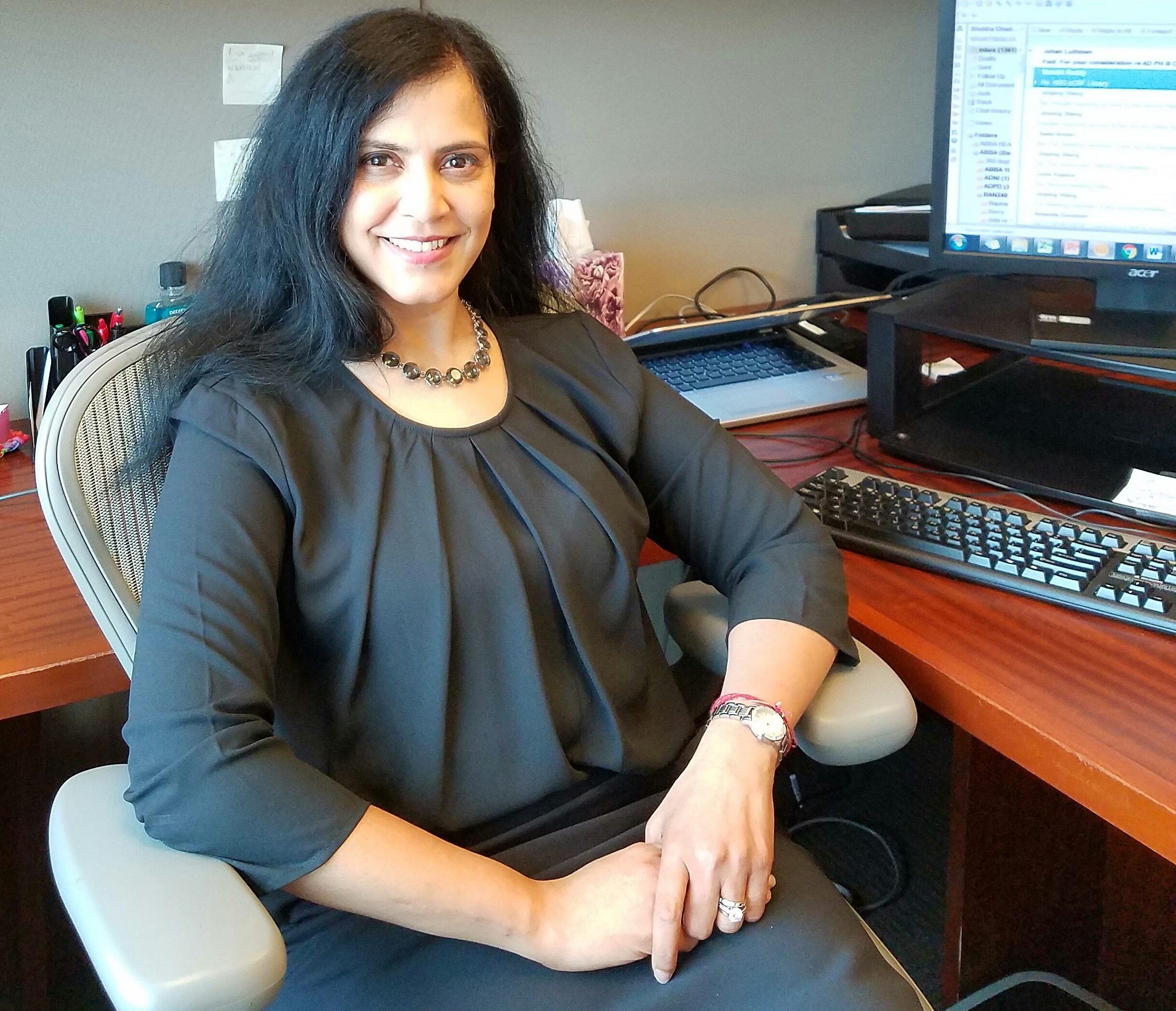 What is your current role in EPAD?
I am one of the leaders of Work package 2 as well as a steering committee member. Work package 2 is responsible for creation of the disease models and adaptive design platform trial. In addition, I contributed to the development of proof of concept protocol with work package 4. This collaboration is multi-level and extends to almost all the work packages on development of regulatory strategy, on the endpoints/biomarkers for the POC trial, on data base development etc.
What did you do prior to joining EPAD?
I am a global head of Biostatistics and project operations of Neurology Business group at Eisai responsible for statistical methods, supporting regulatory and clinical development strategies, and operational aspects of all global drug development projects. I have been working in the Pharmaceutical Industry for more than twenty years. I started my career at Searle/Pharmacia and then worked at Astellas for ten years before joining Eisai in 2012 as the head of Biostatistics. Utilizing innovative statistical designs to increase efficiency of clinical trials and thus speed up the availability of new medicines to patients is my passion. I have worked on five Bayesian adaptive design clinical trials and thus understand the scientific, operational, business and regulatory challenges. Two of these Bayesian adaptive design trials are currently ongoing at Eisai and one is completed.
Tell us a bit about your organisation.
Eisai is a fully integrated pharmaceutical business that operates in two global business groups: oncology and neurology (dementia-related diseases and neurodegenerative diseases). Each group functions as an end-to-end global business with discovery, development, manufacturing and marketing capabilities.  We have a passionate commitment to patient care that is the driving force behind our efforts to discover and develop innovative therapies to help address unmet medical needs. Eisai is the first company to utilize Bayesian adaptive design in an Alzheimers clinical trial. That's why it is a natural extension for Eisai to be part of EPAD family.
What are your expectations from the EPAD project?
Many of the pharma companies in the Alzheimers dementia area have been starting large phase 3 clinical trials without first performing adequate proof of concept trials. EPAD is a unique opportunity for companies in this space to test their drugs on the EPAD platform before embarking on large phase 3 trials. It utilizes the Bayesian adaptive design allowing for sharing of placebos across the drugs thus maximizing the probability of success. One of the major challenges for clinical trials in early dementia has been the ability to find the right patients, with the screen failure rates as high as 75% to 85%. It will be an even bigger challenge to find the pre-dementia study volunteers. I am excited about the longitudinal cohort study that would deliver 6000 research participants at any given time.  I think this collaboration across different work packages with experts in every field working together to address prevention of dementia will be a standard model for other difficult disease areas.