EPAD offers a way of accessing the data, samples and image data collected during the EPAD Longitudinal Cohort Study (LCS), to academic researchers, institutions and companies from all over the world. EPAD data is shared through a secure online Workspace. To access the data, you will need to make an online request via the EPAD LCS Research Access Process (ERAP).
Datasets available
EPAD LCS V500.0 (published 19th May 2019) – doi:10.34688/epadlcs_v500.0_19.05.10
EPAD LCS V1500.0 (published 29th November 2019) – doi:10.34688/epadlcs_v1500.0_19.11.29
EPAD LCS V500.1 (published 4th May 2020) – doi:10.34688/epadlcs_v500.1_20.04.29
EPAD LCS V.IMI (published 30th October 2020) – doi:10.34688/epadlcs_v.imi_20.10.30
To learn what data and associated metadata is available in the EPAD data releases before you apply, please refer to the relevant release's Data Information Pack in the Supporting Media section below.
Join an Existing Research Project
Before making an application of your own, have a look at the projects already being undertaken.
If you would like to join one of these projects and collaborate with the team, email us on the contact form at the bottom of this page, quoting the Application ID.
How do I apply?
Applications are made through a system called Wizehive. We have also provided a comprehensive video walkthrough of the application process.
To set up an account with Wizehive, you need to provide the required information in the link on this page.
Once this is received and checked by the ERAP Administration, you will receive an email explaining how to login to Wizehive.

You only have to do this once, subsequent applications can be done directly in your Wizehive account.

Next, complete your research access application, taking care to complete all sections of the form.

Make sure you press "Submit" when your application is complete.
Notes on use of Wizehive:

All applications must be submitted through Wizehive.
Use the link that was provided to you by email from the EPAD Research Access Administration to access the Wizehive portal.
The email address that you supplied in step 1 will be your User Name.
You can reset your password using the Forgot Password link on the portal sign-in page.
Use the Homepage to manage your applications by following the instructions on the screen.
If you have any other issues accessing the Wizehive portal then you can contact us via the form below.
What happens next?
For data access only, your application will be processed within 2-3 business days.
For access to data with corresponding biological samples or MRI DICOM data, your application will be forwarded to the relevant Research Access Committee for consideration/approval. You will be contacted by the chair of the committee within 7-10 business days.
How do I access my data?
You and your team will then receive login details for the Aridhia DRE platform.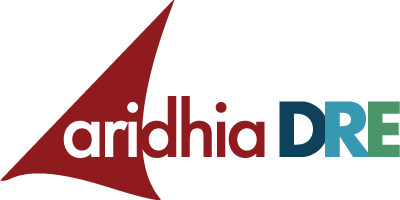 Your data will be hosted here in a secure, online Workspace containing analytical tools for you and your team to utilise in your research. You can find more information on using the platform in the Aridhia DRE knowledge base.
---
If you have any technical difficulties accessing Aridhia DRE, please don't hesitate in contacting us by filling in the contact form below.
Supporting media
Application Process Video
Protocols
V500.0
V1500.0
V500.1
V.IMI
Supplementary resources