EPAD's work wouldn't be possible without the support of our research participants. We are highly appreciative of the commitment so many people are making to help us change the future of patients with Alzheimer's dementia.
With your help, and the help of participants like Eileen, we can bring in a new era of treatments aimed at helping people with Alzheimer's disease lead the healthiest life possible.
Eileen, EPAD research participant at the Edinburgh trial delivery centre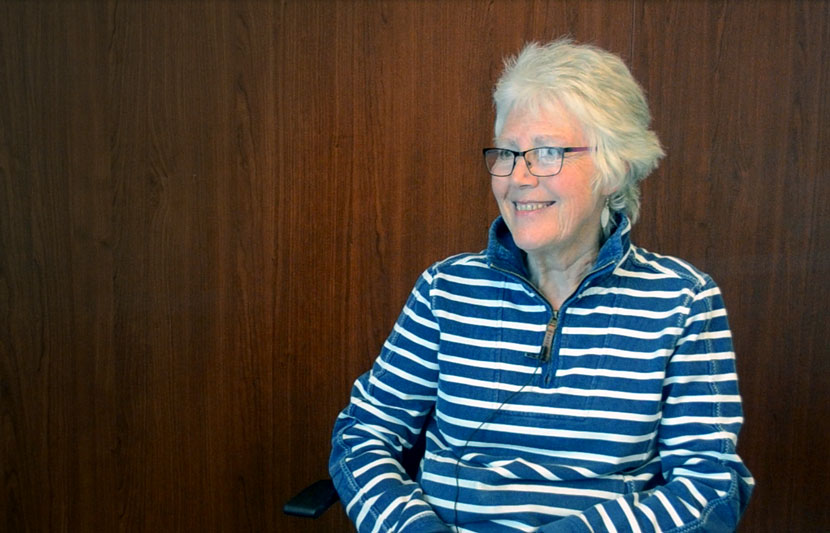 "To go back to the beginning, I think the invitation to become a volunteer in the EPAD project came by letter or phone (I assumed I had been asked to participate because my parents had Alzheimer's disease). Previously, I had taken part in Generation Scotland and The Million Women Study.
Subsequent contact was always helpful, with parking space arranged for us and one of the EPAD team even coming out to open a barrier which we couldn't get to operate!
The first visit to Edinburgh for the first tests was fascinating. All of the volunteers agreed that the young team tried their best to be welcoming and reassuring. The NHS personnel were also impressive, kind and so competent. The MRI scan let me have a lie down and a rest and the lumbar puncture was done in textbook fashion with the young doctor talking me through the procedure. We even managed an interesting conversation.
I was familiar with the cognitive tests (e.g. picture recognition, recall of information). Although the computer screen tests were trickier, I found out later that other people had thought the same, so that was OK.
From the brief conversations with other volunteers, we all feel that this research to help prevent Alzheimer's dementia is very important and we are very glad to be able to contribute. Some of us have watched loved ones disappear before our eyes, while still alive with this disease. We want thus to stand with the young academics and researchers helping to find a cure or amelioration for it.
Research has done so much to advance treatment in heart disease and cancers. Hopefully EPAD's assault on the prevention and cure of Alzheimer's dementia will bring similar results."
If you are interested in joining Eileen and hundreds of other people across Europe in becoming part of the EPAD family, read on to find out more about participating in EPAD.