How does a research participant get enrolled into the EPAD cohort?
Joining the EPAD Longitudinal Cohort Study (LCS) involves a number of steps.
The EPAD study team will contact you by phone, e-mail or letter – each centre manages this process in their own way – to see whether you would like to join the study. They will give you some information and be able to answer any questions you may have.
If you are interested in joining the study, you will be asked to identify a relative or friend who knows you well and is willing to be your study partner. This person will be asked to answer some standard questionnaires.
Once you have read through the information sheet and have had all of your questions answered, you will be asked if you wish to sign the consent form. Your study partner will also receive an information sheet and be asked to sign their own consent form.
On the day that you sign the consent form, you will be asked to stay in the unit to complete your first visit which is called a 'screening visit'. This allows our researchers to double check that they you are suitable to enter the EPAD Cohort.
Additional visits are planned for you after 6 months, 1 year, 2 years, 3 years, and 4 years. We  arrange these follow up visits to make sure that your health has not changed and to measure changes in certain tests that may or may not be related to Alzheimer's disease.
What happens at EPAD cohort study visits?
During each visit, several assessments are necessary. These can be spread over several days or visits to the research centre to make this as convenient for as possible for you.
First screening visit
On arrival at the research site for the first screening visit, you will have the opportunity to ask any questions you might have. Once you are happy with your involvement in the study, you will sign a consent form. You will then be asked to complete a number of forms and take part in interviews with the study doctor, nurse and psychologist. These forms and interviews gather a range of information about you and your health.
Annual visits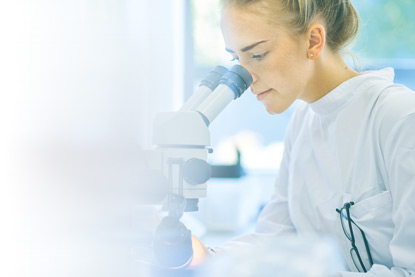 The annual visit to the research centre can take up to about 5 hours in total. You will be asked to fast before attending so that fasting blood samples can be taken. There will also be a separate visit for a brain scan (MRI). The MRI brain scan takes about 80 minutes. Including the time to get ready for the scan, participants will be expected to be at the imaging facility for a total visit time of 2 hours. These assessments are compulsory for EPAD research participation.
Screening feedback
EPAD's study staff do not conduct a full and thorough physical examination. However, if during any of the testing we note any health issues, we will discuss these with participants and provide help in planning potential next steps if you have consented for us to do so. With your consent, your primary care doctor or other relevant physician may be contacted as required.
The EPAD team are happy to explain all the details about these assessments and answer any questions you may have. Please get in touch if you would like to speak to someone, or find out more from our research participant Eileen, who gave us some feedback on her study visit experience.