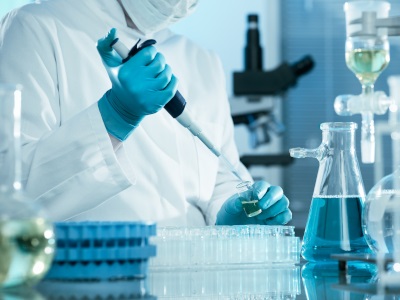 The EPAD BioRepository team has recently successfully sent 3,000 samples for RNA analyses in Germany. These samples were collected annually from research participants throughout their participation in the EPAD Longitudinal Cohort Study. Once analyses are complete, the data will be integrated into the main EPAD database, accessible via the Alzheimer's Disease Workbench of the Alzheimer's Disease Data Initiative (ADDI).
The samples will be analysed by Hummingbird Diagnostics, a German Biotech who have recently secured support from the Alzheimer's Drug Discovery Foundation (ADDF). Dr. Bruno Steinkraus, Ph.D. and colleagues at Hummingbird Diagnostics are developing a blood test that detects bloodborne microRNAs, molecules that help maintain the integrity of neurons in the brain and are surrogate markers of the immune system. Levels of microRNAs in the blood appear to be a reliable biomarker showing progression of Alzheimer's disease.
We would like to thank the EPAD BioRepository team who made this collaboration possible, and the Alzheimer's Association and ADDI who supported the ongoing work on EPAD data and samples following the IMI period.
About Hummingbird Diagnostics:
Hummingbird's Mission is to harness the power of blood borne miRNAs to "read" the immune system's response to disease, enhancing the potential for innovative disease screening, symptom-based diagnostics, disease-specific prognostics as well as monitoring of patient-centric therapies. The privately held company is based in Heidelberg, Germany.
How to access the EPAD data and samples?
EPAD offers a way of accessing the data, samples and image data collected during the EPAD Longitudinal Cohort Study to academic researchers, institutions and companies from all over the world. This is shared through secure online Workspaces and you will need to make an online request via the Alzheimer's Disease Workbench. For more information, click here.