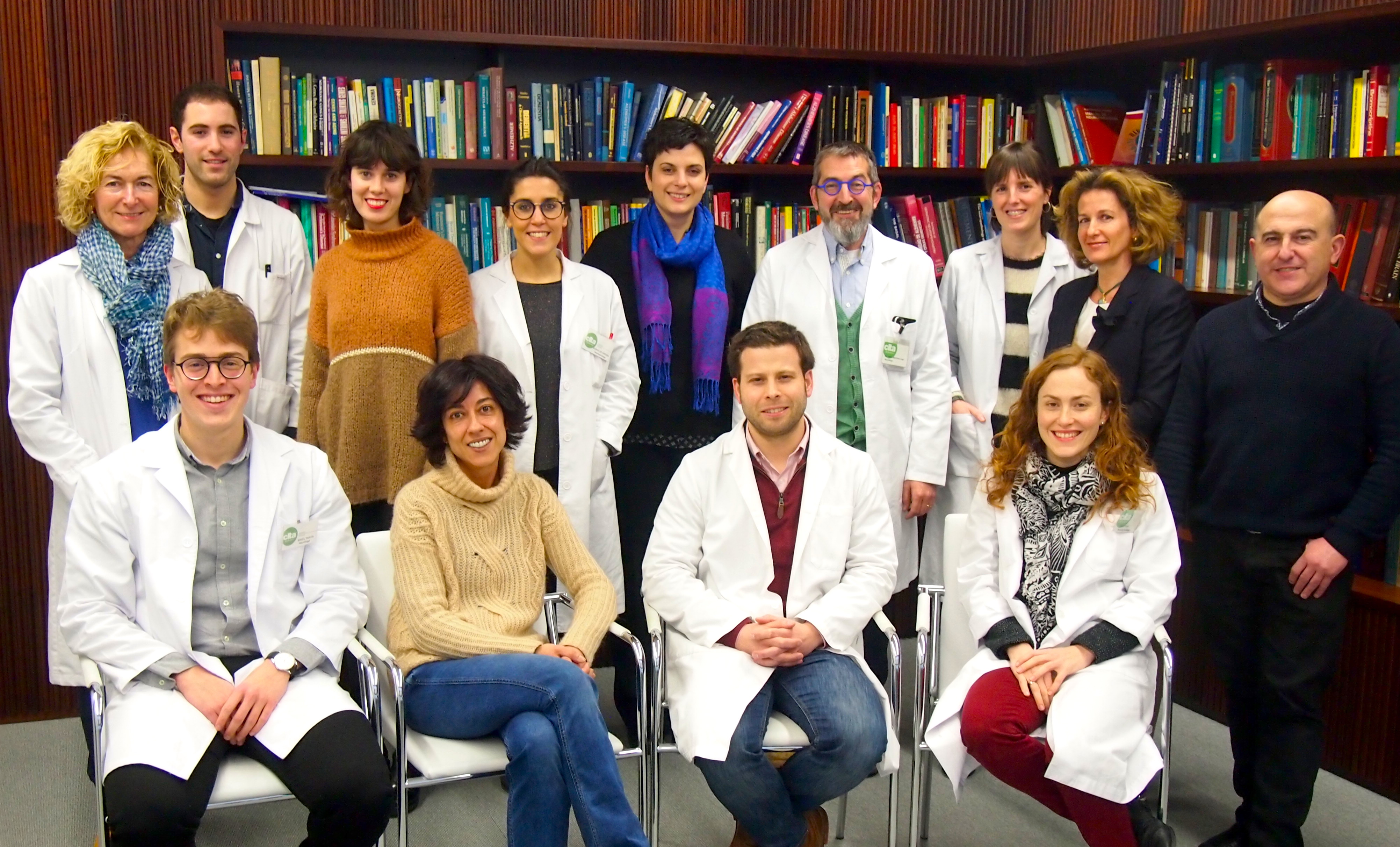 We are delighted that the team of CITA Foundation (pictured) screened 16 research participants in January 2018 for their inclusion in the EPAD Longitudinal Cohort Study, making it the most successful trial delivery centre that month. Congratulations!!
The CITA Foundation (San Sebastian, Spain) opened as a new EPAD Trial Delivery Center in June 2017. It is a private, non-profit foundation whose vision is to be an international benchmark institution in research on Alzheimer's disease and to contribute to the wellbeing of society through the transfer of knowledge generated and the creation of economic value. For more information visit http://www.cita-alzheimer.org/
The CITA Foundation is an active partner of the European Prevention of Alzheimer's Dementia Consortium (EPAD) which currently has 11 participating sites. We have opened several sites in England, France, Netherlands, Scotland, Spain, Sweden and the latest site to enroll research participants is Oxford, UK. 453 research participants have already been screened of which 417 are currently enrolled. EPAD is poised to open further sites in Europe in the coming weeks, so watch this space.
Pictured: from the left:
Standing: Montse Clerigue. Jon Saldias, Ane Iriondo, Maria Arribas, Maite Garcia ,Pablo Martinez Láge, Ainara Estanga , Amaya Garcia Eizaga, Fernando Boada
Seated: Mikel Tainta, Maite Murillo, Zigor Diaz, Mirian Ecay