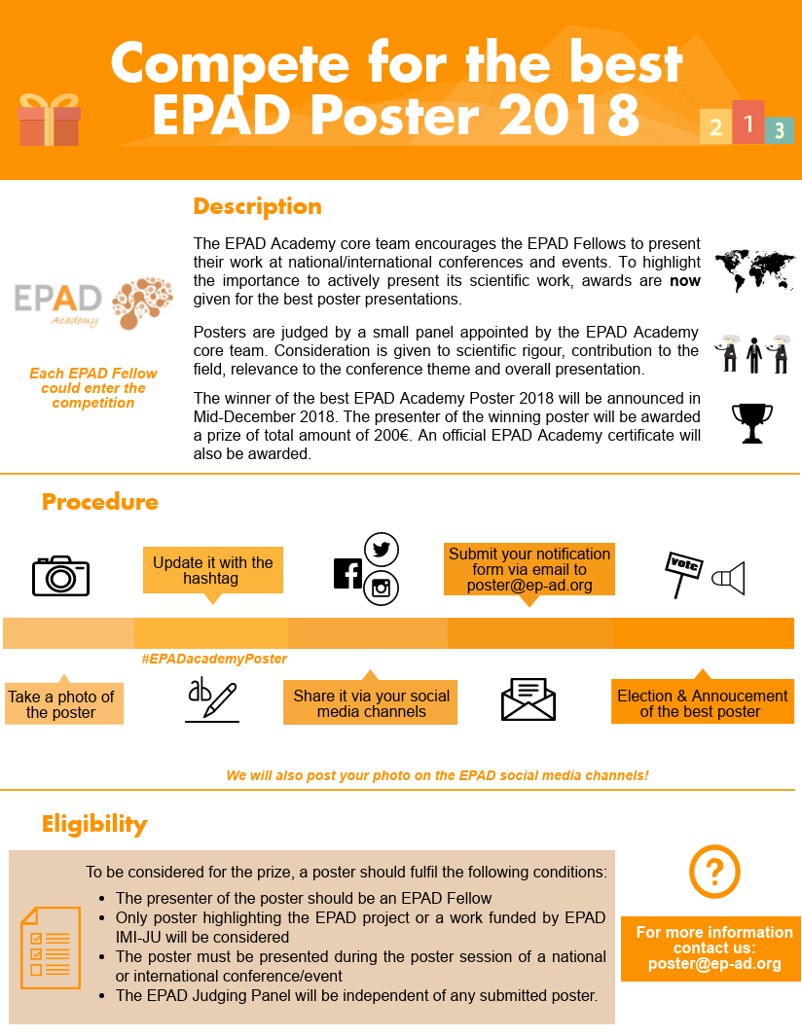 The EPAD Academy core team encourages the EPAD Fellows to present their work at national and international scientific conferences and events. To highlight the importance of presenting young researchers' work, awards are now given for the best poster presentations.
Each EPAD Fellows could enter the competition. They are inviting to share photos of theirs posters, presented at the conferences, via social networks throughout 2018. In December, a small scientific panel appointed by the Academy will choose the winner, and the best poster will be awarded a prize.
Interested to compete for the best EPAD Poster 2018? Check out the above document explaining the procedure and the eligibility into details.